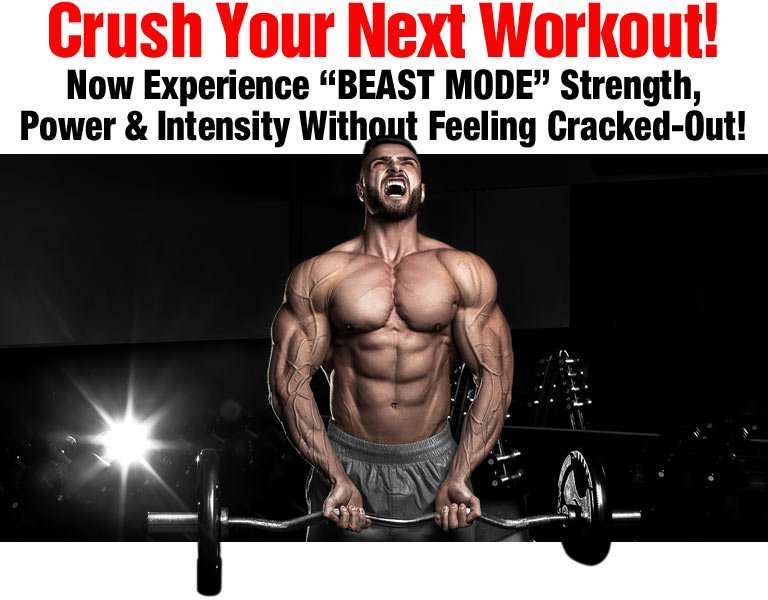 ✔ FEEL THE SURGE - With a whopping 1,500mg of total citrulline along with beta alanine, you'll feel a huge energy boost within minutes and be able to enjoy the best workouts of your life, because you'll experience immediate drive, focus, and strength. You'll lift more weight, work harder, and increase your intensity, so that you get maximum results from your workout from the very first use.


✔ EXPERIENCE IMMEDIATE STRENGTH GAINS: The ingredients in Primal SURGE pre-workout powder were carefully chosen to boost strength and give you amazing drive and focus. As a result, you'll smash plateaus, lift more weight, and leave the gym with the best PUMP you've ever had. When you prime your muscles with the right fuel before your workout, you'll benefit from immediate strength increases, allowing you to build more muscle and burn fat faster than without it.


✔ RESEARCHED BACKED INGREDIENTS, WITHOUT THE JUNK: Primal SURGE contains only science based ingredients proven to give you the best workouts that you've ever had. That means we only put in WHAT MATTERS and nothing else.


✔ THE BEST TASTING PRE-WORKOUT: And to top it all off... Primal SURGE is be the best tasting pre workout supplement powder you'll ever try, without ever compromising quality.
QUALITY INGREDIENTS YOU CAN TRUST
When it comes to our custom formulations, we truly spare no expense. The supplement industry is full of companies that "pixie dust" a main ingredient and fill the rest of the capsule with filler and junk.
Primal Muscle supplements are formulated with ultra high-quality ingredients in standard, "best practice" amounts. We focus on the right ingredients in the right amounts instead of the cheapest stuff for the most profit.
All Primal Muscle products are produced in FDA approved, GMP laboratories and we require testing and certificates of analysis (COA) on all our raw ingredients. This ensures you are getting the best formulas money can buy.

"I Have A Lot More Energy, Awesome Pumps,
Gained A Lot Of Muscle, Lost A Lot Of Fat!"
"I have been working out for many years and have wasted hundreds of dollars on products that either barely worked or didn't work at all. I finally stumbled across Primal Muscle and I won't buy from any other company again. I love all the products I have tried so far. I have a lot more energy, awesome pumps, gained a lot of muscle, lost a lot of fat and I could go on and on. I started out with 15% bodyfat and at 185 lbs. After hard work, quality supplements, and a healthy diet, I weigh 225 lbs at 4% bodyfat. Thank you Primal Muscle for awesome products."

-Clint "Big C" Young
Spring, Texas