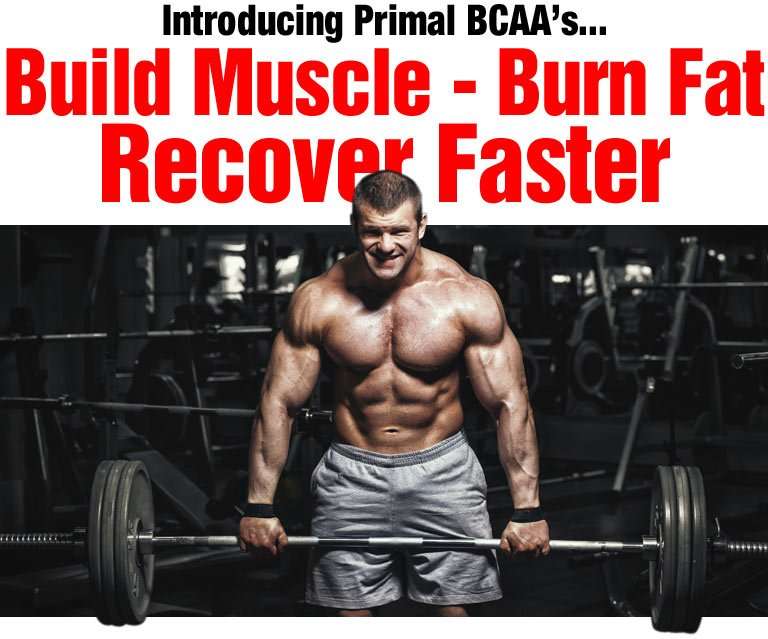 ✔ BUILD MUSCLE FASTER - Users report a dramatic increase in protein synthesis. When you use protein more efficiently, you build muscle faster - Get Ready For A Serious Physique Transformation - and a whole new wardrobe!

✔ SKYROCKET ENDURANCE - Users report a major increase in workout endurance. Being able to go 3 minutes longer, or bang out 2 more reps translates to big gains after a few weeks. Plus, extra endurance is perfect for sports-specific goals, as well as MMA and Cross-Training.

✔ RECOVER FASTER - BCAAs have been shown to help your muscles recover faster, which means that they rebuild and show results more quickly, AND you won't feel as sore.

✔ BURN FAT FASTER - Users report Branched Chain Amino Acids (BCAA) help your body burn fat faster while protecting your muscles. That means your abs will show, your biceps will look bigger, and you'll look and feel more RIPPED than ever before. Prepare to turn heads when your shirt comes off - who doesn't love a set of big guns and shredded abs?
QUALITY INGREDIENTS YOU CAN TRUST
When it comes to our custom formulations, we truly spare no expense. The
supplement industry is full of companies that "pixie dust" a main
ingredient and fill the rest of the capsule with filler and junk.
Primal Muscle supplements are formulated with ultra high-quality ingredients
in standard, "best practice" amounts. We focus on the right ingredients
in the right amounts instead of the cheapest stuff for the most profit.
All Primal Muscle products are produced in FDA approved, GMP laboratories
and we require testing and certificates of analysis (COA) on all our raw
ingredients. This ensures you are getting the best formulas money can
buy.

"Everything is freakin' great!..."
"I feel great. Look better. Feeling and looking younger. Best workout in a long time this weekend. So pumped! Thanks a lot for getting me going on to that stuff."

Jay H.
Des Moines, Iowa